TWO New Base Colors Added!
Since FrogBlanks' launch, all of our color layups have used a palette of ten base colors - Black, Brown, Red, Green, Blue, Magenta, Charcoal, Winewood, Olive, and Natural.
Now we have two additions to that lineup that can be used in single-color or multi-color panels and blanks: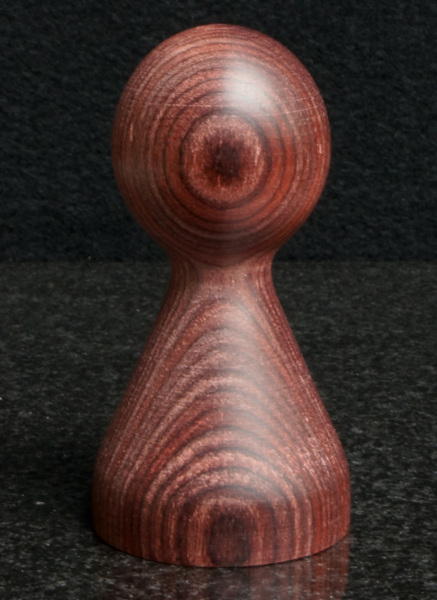 The new burgundy color complements the existing red, and winewood colors: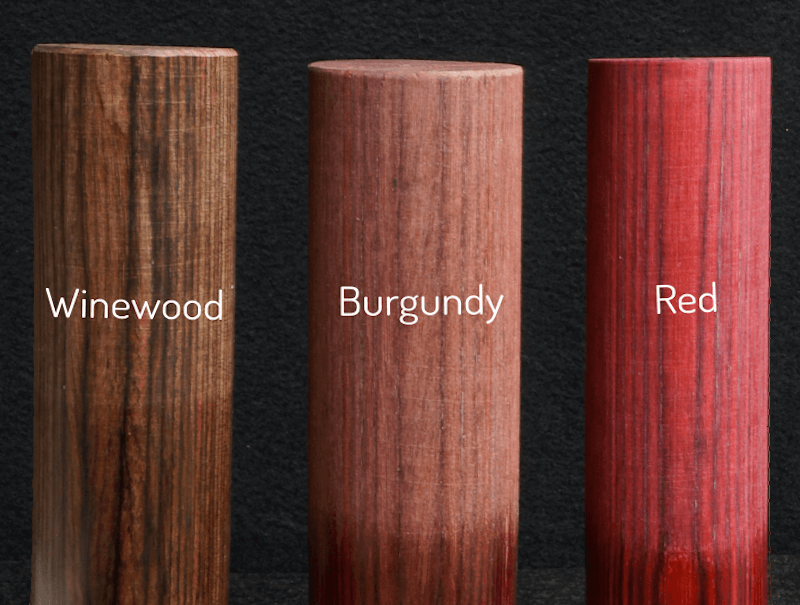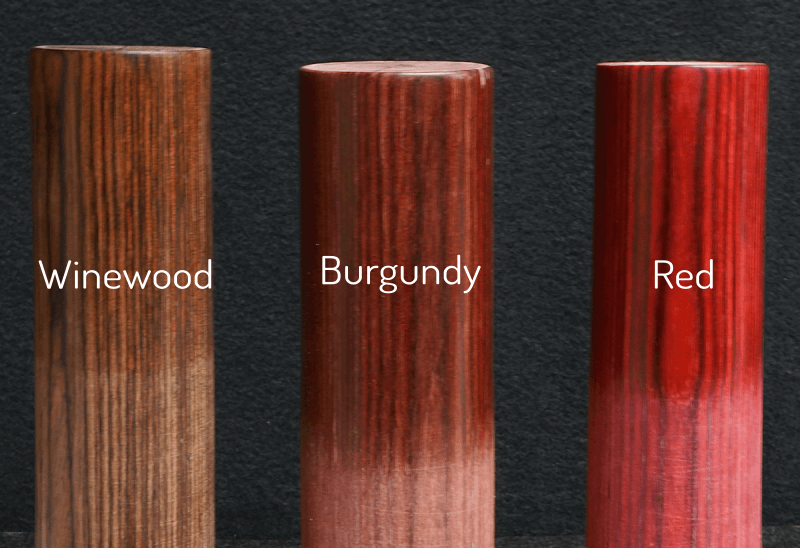 Frogwood® Color Mixer
Custom color layups can be made for orders as small as two 48" x 14" panels.
Try our interactive color mixer! Click the color boxes & see the change instantly. "X" clears back to an all-natural block.
Colors are approximate, and are based on polished finished products
The color code for this layup is: 76666NN
These images are simulated to give an impression of the color combinations. Actual colors may vary due to differences in materials and monitor calibration.